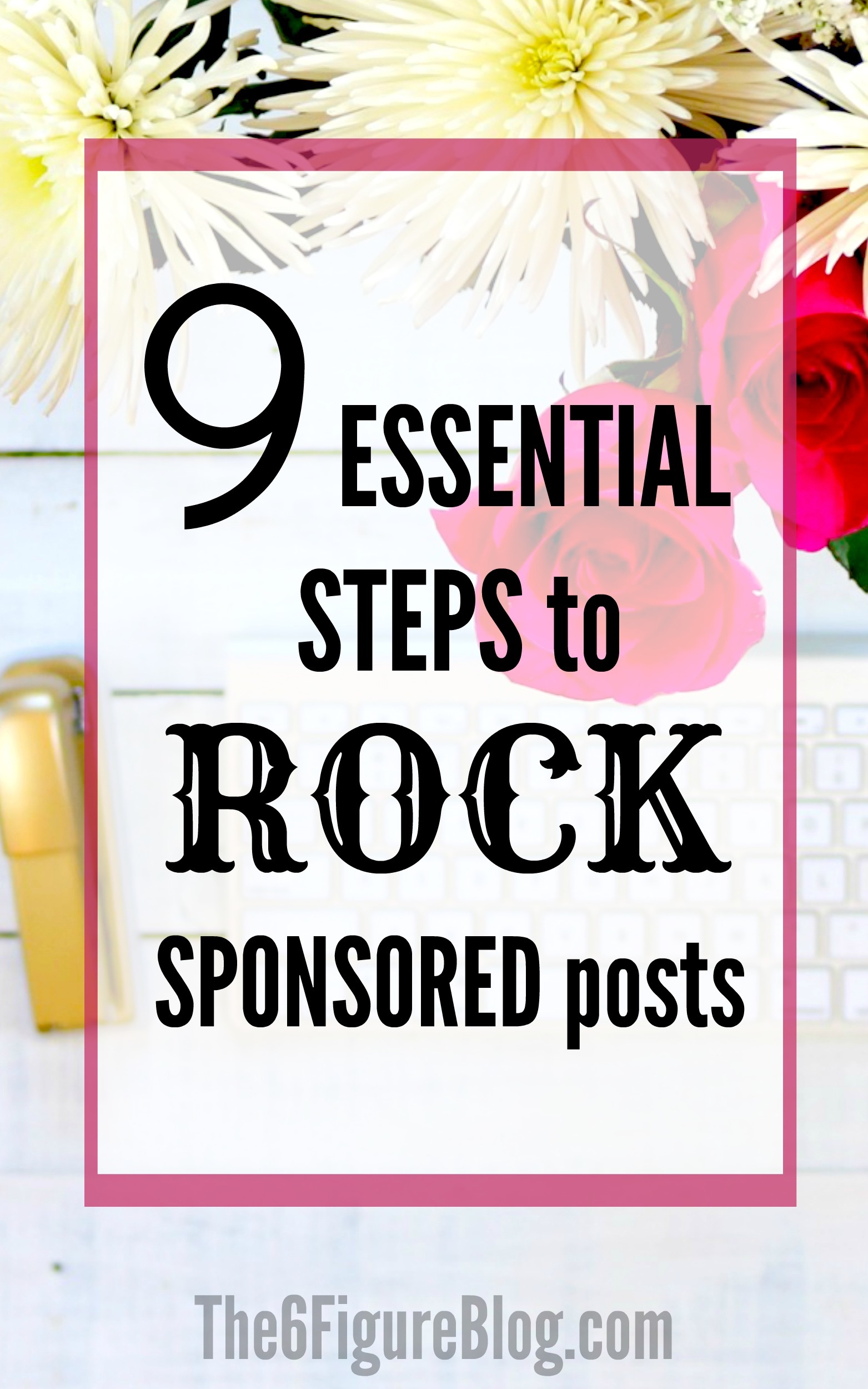 ---
Turn your passion into a profitable business by learning how to create AWESOME sponsored content.
Ever notice how some bloggers seem to get all the great gigs? Do you want to start working with brands or get more work with influencer networks?
This is a course you do not want to miss! In "9 Essential Steps to Rock Sponsored Posts (and keep sponsors coming back for more)" I'm sharing my secret sauce for rocking it when it comes to creating sponsored content.
Tips on photography, set-up, creating arresting product demonstrations, authoring memorable moments and more. With nearly 200 examples of sponsored content already published, I'll help you set up your business for success.
Coursework includes:
spreadsheets to track income and expenses,
goal-setting worksheets,
crafting vision and mission statements,
media kit development, and
sample pitch letters and forms to help you on your way.
Most importantly, I'm sharing a process that you can use again and again to pitch and create sponsored content that keeps sponsors coming back for more. My editorial calendar is booked with sponsored content into the foreseeable future and I want that same success for you!
Scroll down to enroll! And if you like, click here: 9Essentials to get started with my FREE 7 Page Printable Guide to the "9 Essential Steps to ROCK Sponsored Posts."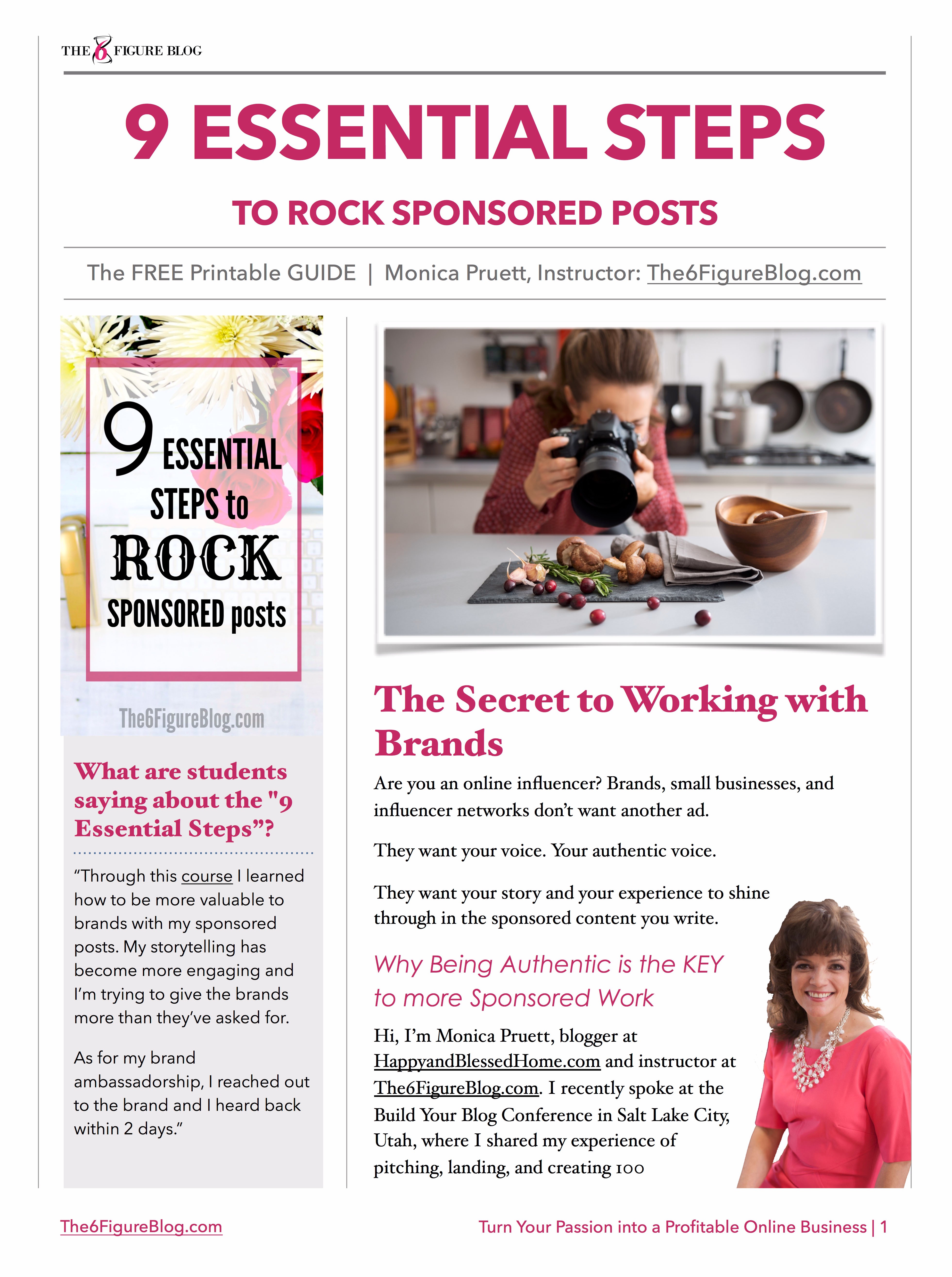 What's inside the course:
In my eCourse "9 Essential Steps to ROCK Sponsored Posts," we will analyze WHY you're not getting all the sponsored work you desire. We'll look at your site, your technique for applying for sponsored posts, and your photos and social following. Then we'll work on fixing what needs to be fixed - together.
Through weekly training modules, LIVE "Ask Me Anything" sessions, and an active Facebook group, we'll tackle the "WHY" and get you on the road to pitching, landing, and creating AWESOME sponsored content that keep sponsors coming back for more.
Do not miss this opportunity to be a part of a select group of bloggers working to support each other in securing sponsored work.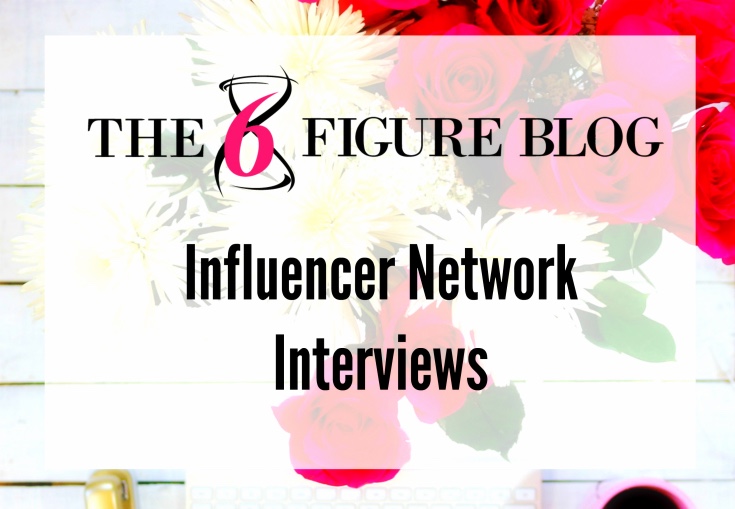 EXTRA BONUS: Throughout the course, 9 Essential Steps to Rock Sponsored Posts, I'll be sharing Influencer Network Interviews. Learn from the PROS about the biggest mistakes bloggers make, the top 3 things brands look for in sponsored content, and how you can position yourself as a top candidate for sponsored work. A special thanks to Acorn, Linqia, Mom It Forward, and Social Fabric for their help in creating these interviews.
---
| Acorn | Linqia | Mom It Forward | Social Fabric |
| --- | --- | --- | --- |
| Hannah Hairston | Maria Sipka | Jyl Johnson Pattee | Kim Janocko |
| Campaign Manager | CEO, Linqia | CEO, Mom It Forward | Senior Director, Social Fabric |
| | | | |
---
The Mission of The6FigureBlog.com is to help you turn your passion into a profitable online business. Don't miss the live training, interviews, digital tools and community support!